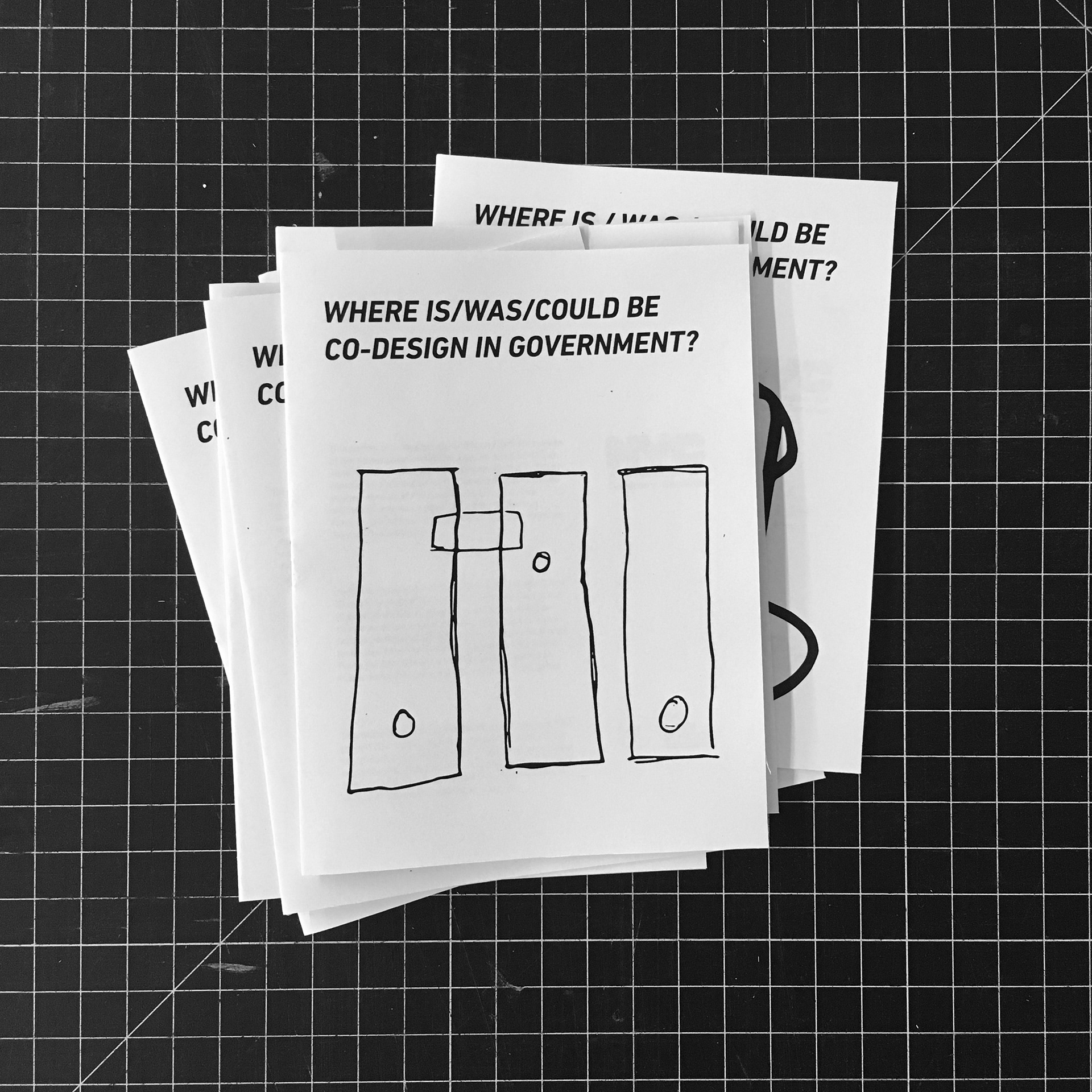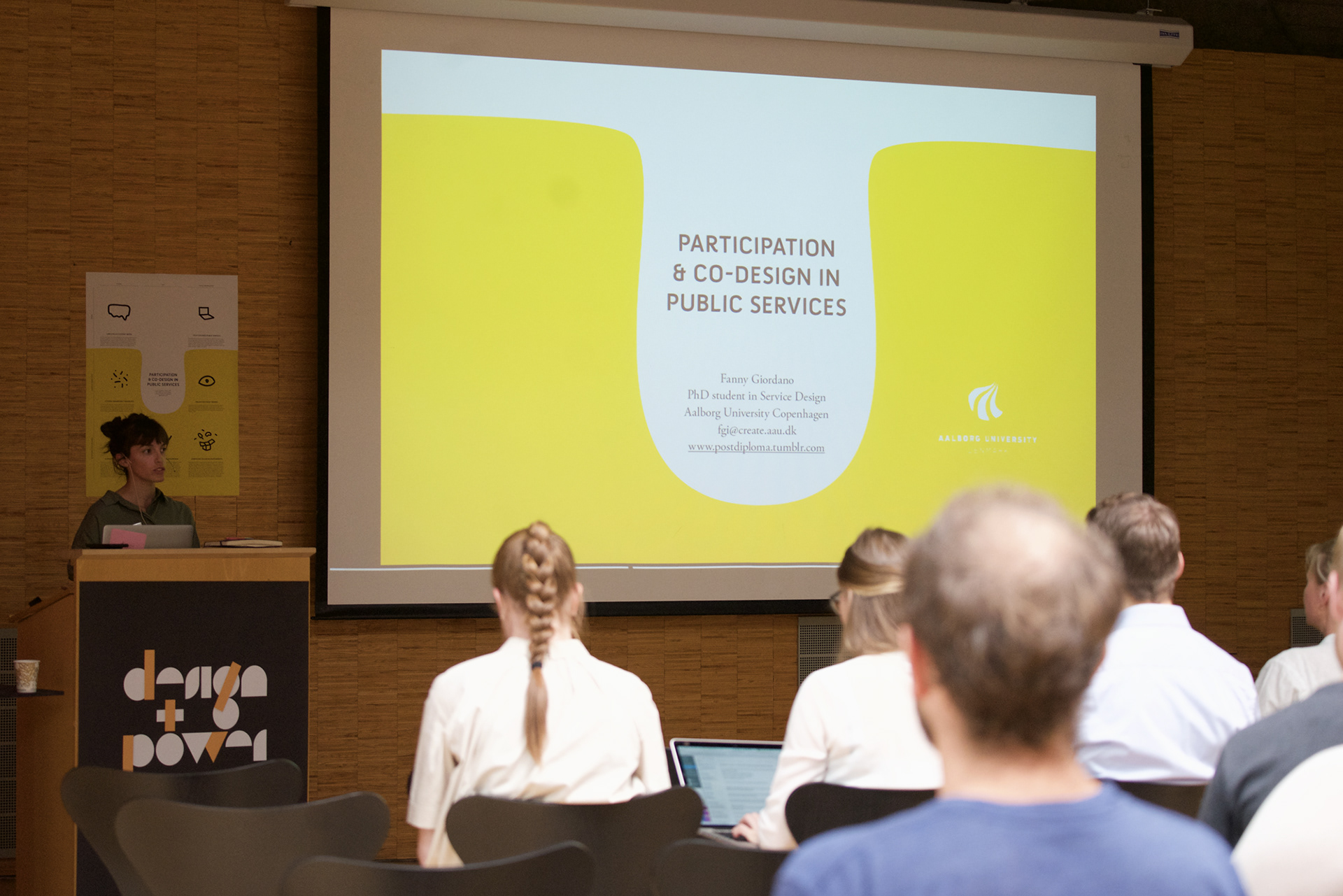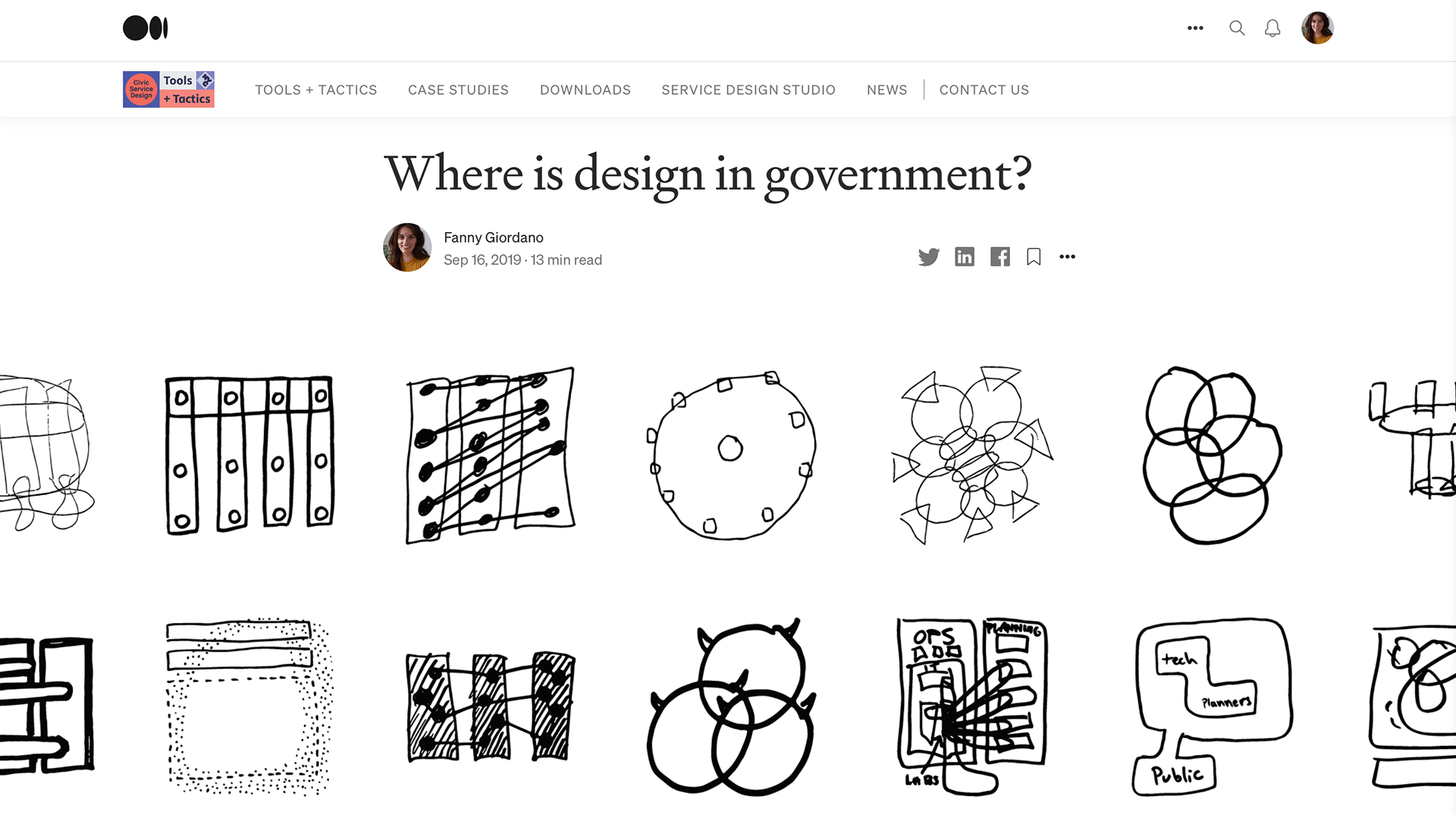 "Applying design to rethinking and transforming governmental procedures and structures is not a standard recipe." 
Since February 2017, I have been conducting a PhD study as part of the
Service Design Lab
at Aalborg University Copenhagen. My work is positioned in the area of Design in Government. It is contributing to this area with academic reflections and practical experiments that can help support both the advancement of research in the area of Design in Government and the evolution of Government in practice.  
Working title |
 Co-Design in Big City Government
Research question 
|
  Where is/was/could be co-design in government? 
Supervisors
|
 Nicola Morelli & Amalia De Götzen
Keywords 
|
co-design, city government, design capability building, organizational structures
Methodology
|
 Research through design 
Cases & partners
|
  Innovationshuset (Copenhagen Municipality),
Parsons DESIS Lab NYC
,
Civic Service Design Studio
(NYC Government),
Hospice Général
(Public institution in Geneva),
Open4citizens
(Horizon 2020 research project).  
Academic peer-reviewed publications
Giordano, F. (2019). Design Capability Building in City Government. In IASDR 2019 Design Revolutions. Manchester. 
|
READ HERE
Giordano, F., Morelli, N., Götzen, A. De, & Hunziker, J. (2018). The Stakeholder map : a conversation tool for designing people-led public services. In ServDes.2018 Service Design Proof of Concept. Milan: Linköping University Electronic Press. 
|
READ HERE
Giordano, F. (2017). Participation & Co-Design in Public Services. Poster presented at 7th Nordic Design Research Conference, Oslo, Norway. 
|
READ HERE
Giordano, F. (2017). Design Competences to Support Participatory Public Services. In Cumulus REDO Conference (pp. 675–679). Helsinki: Aalto University School of Art and Design.

OTHER PUBLICATIONS 
Giordano F. (2019). Where is design in government? Medium: Civic Service Design Studio – NYC Opportunity.  
|
READ HERE
​​​​​​​